Proclamation about False Products
HT-LINK Technology (HK) Limited ("HT-LINK") currently finds that there are false products in the market and customers are cheated by their appearance which is so similar to our products, refer to Picture I. This infringement has not only been a tort to our company, but also to the customers. Therefore, we think it's necessary to make a proclamation here:
1. It is an illegal act to produce false products. We are always ready to stop it by examining the market. Once we find it, we will submit it to the court or other legal agency, and meanwhile, we will reserve the right to claim for compensation.
2. HT-LINK will not provide any kind of After-Sales Service for false products, including technical support, limited warranty, replacement or return, and so on. And HT-LINK takes no responsibility for the loss arising out of the false products. So, please look carefully when you purchase the cards.
Identification:
A. All our products have Serial No. and Anti-Fake Label (the green square) on the back. The right one in the Picture II is our product HT-232, the other is a false product. About the Anti-Fake Label Identification, please refer to the bottom hyperlink.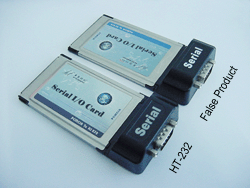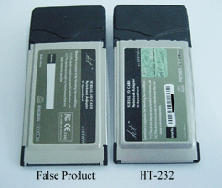 Picturre I Picture II
B. There is a design difference at the interface (68P). Our design is like that which is in Picture III, Picture IV's design is of false product.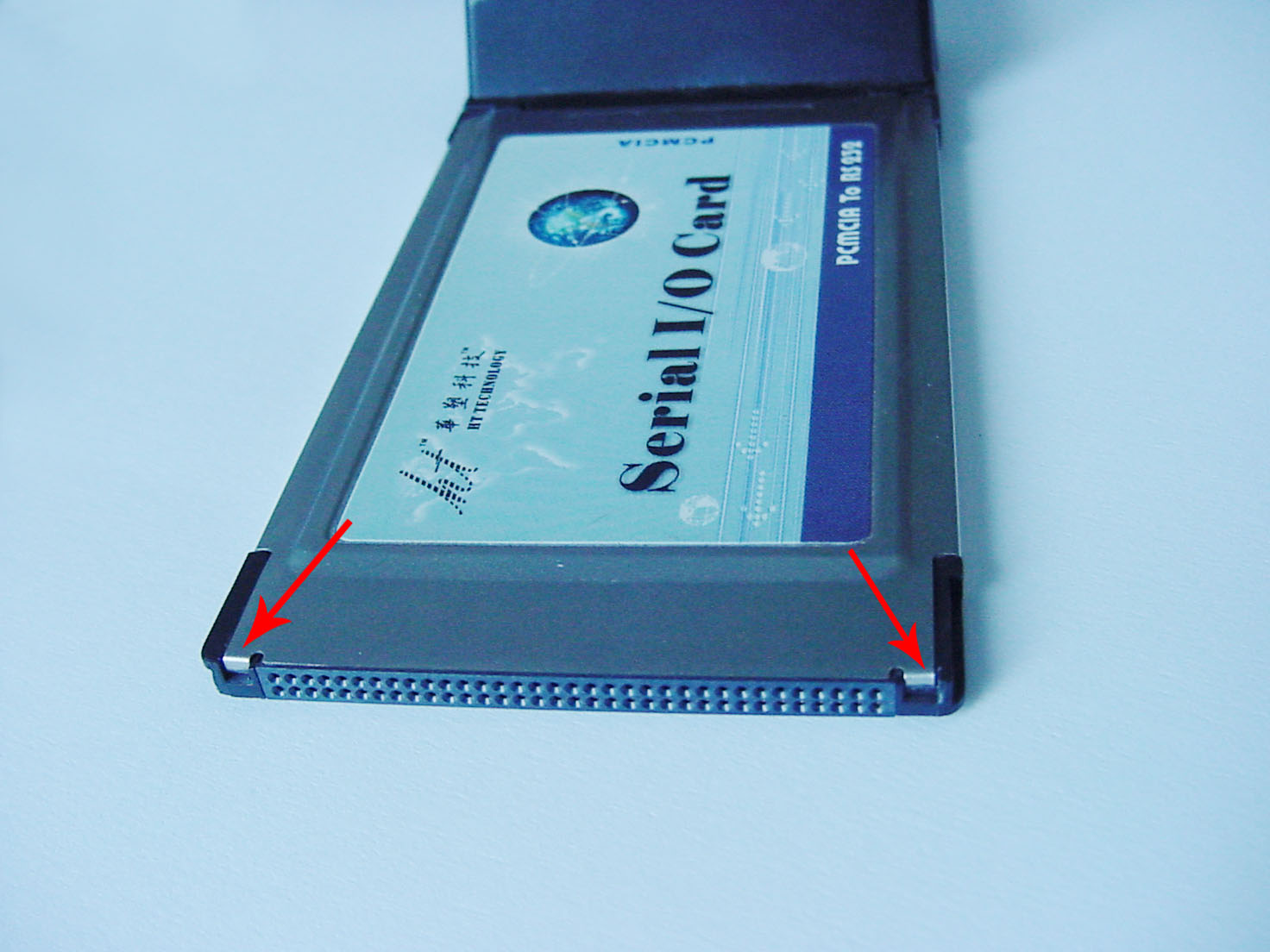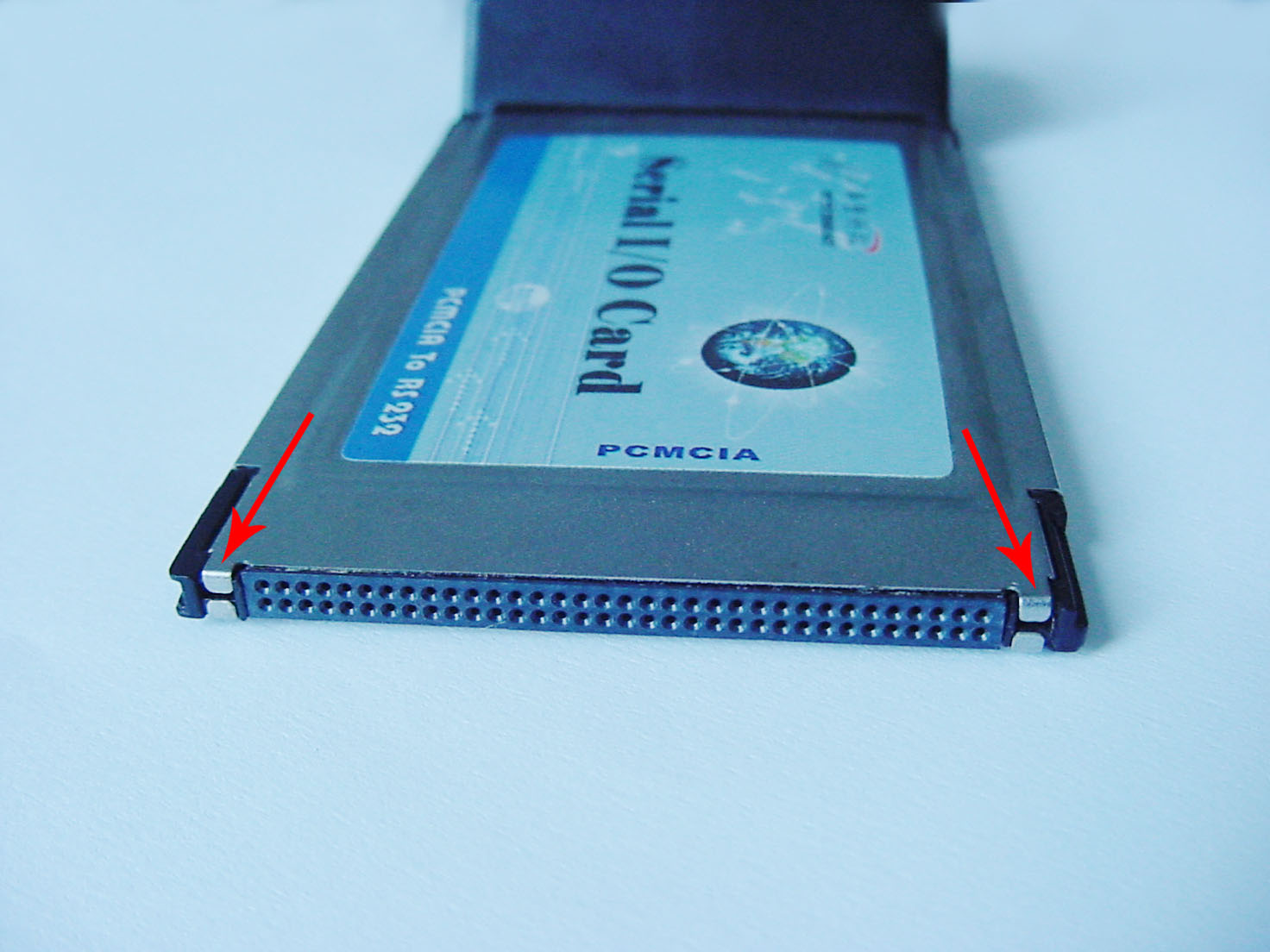 C. Another design difference is at the corner of the back. The product in Picture V is our product, while the one in Picture VI is a false produt.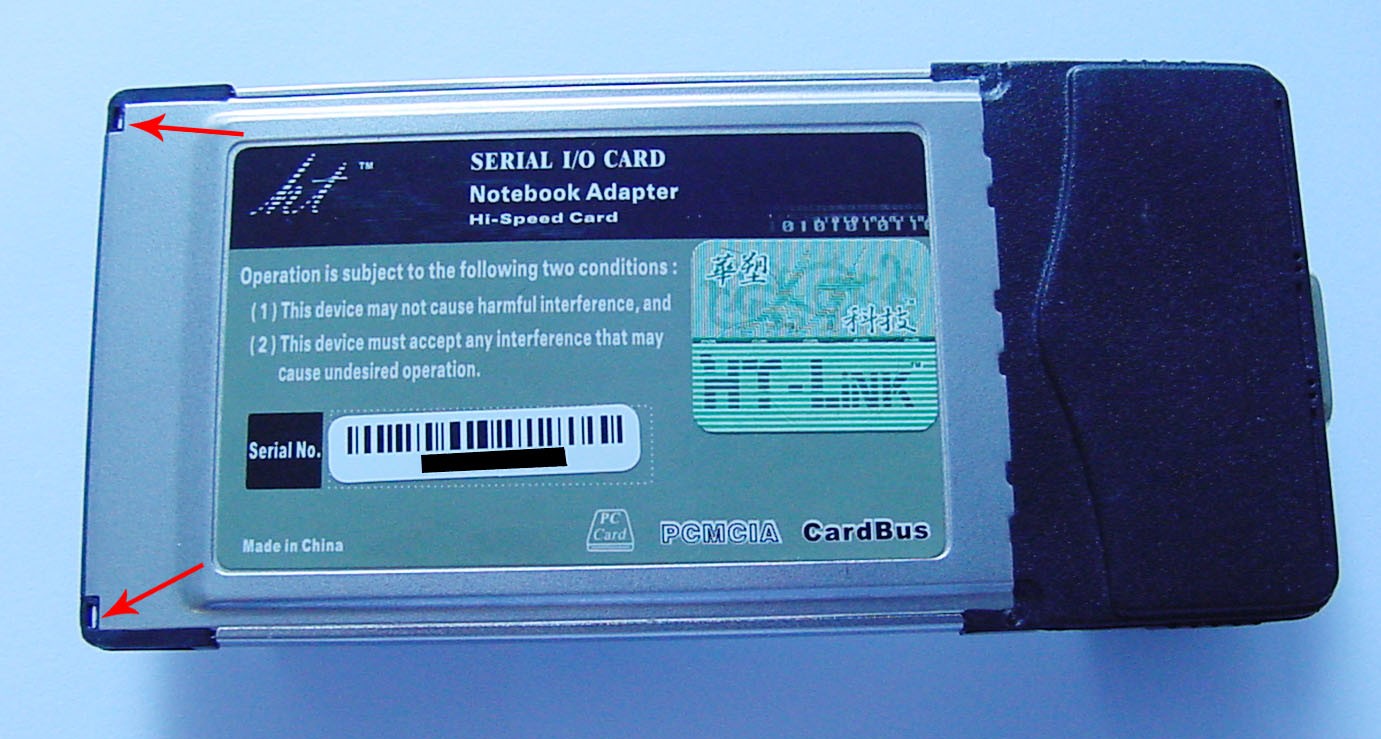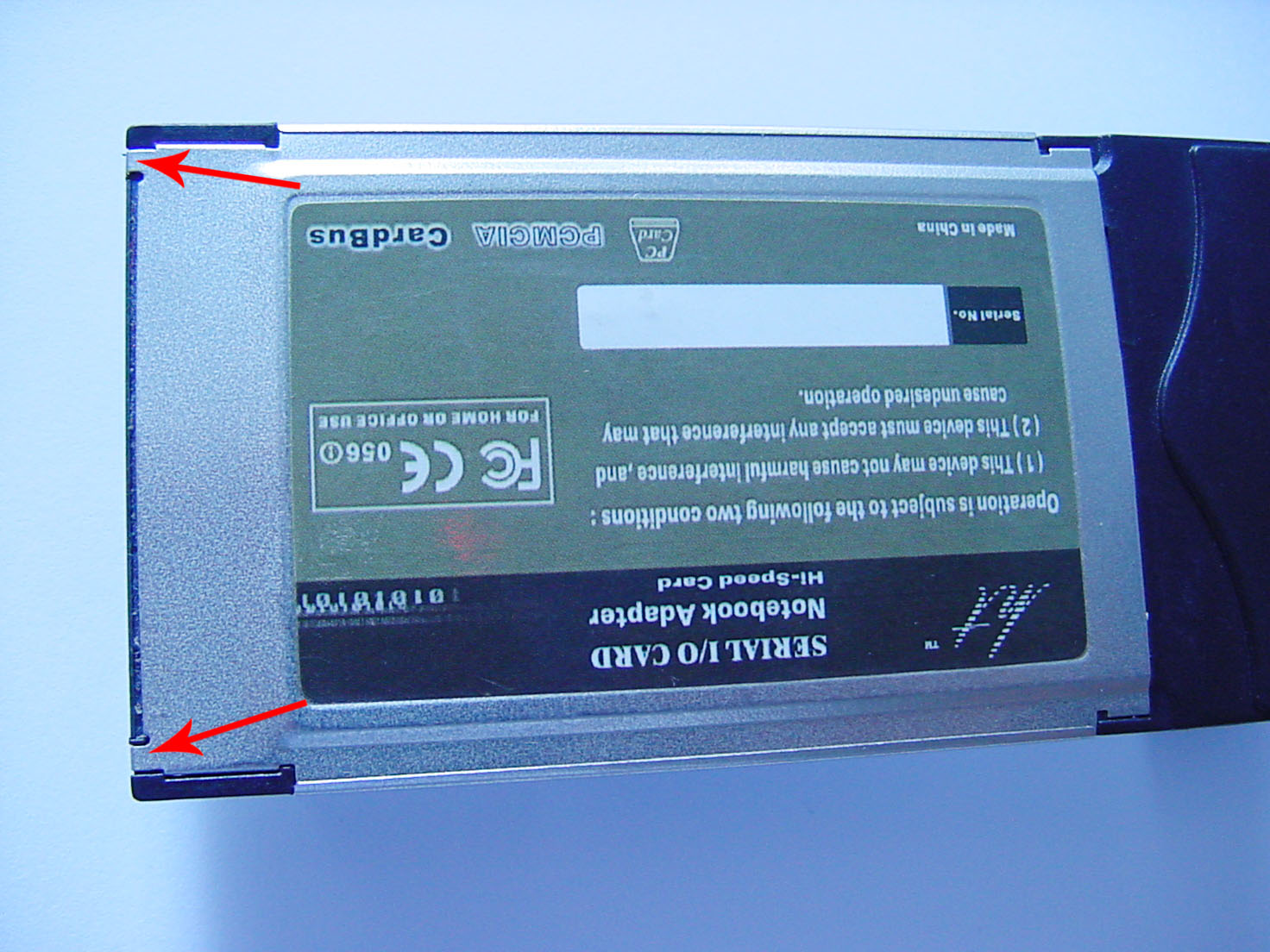 Picture V Picture VI